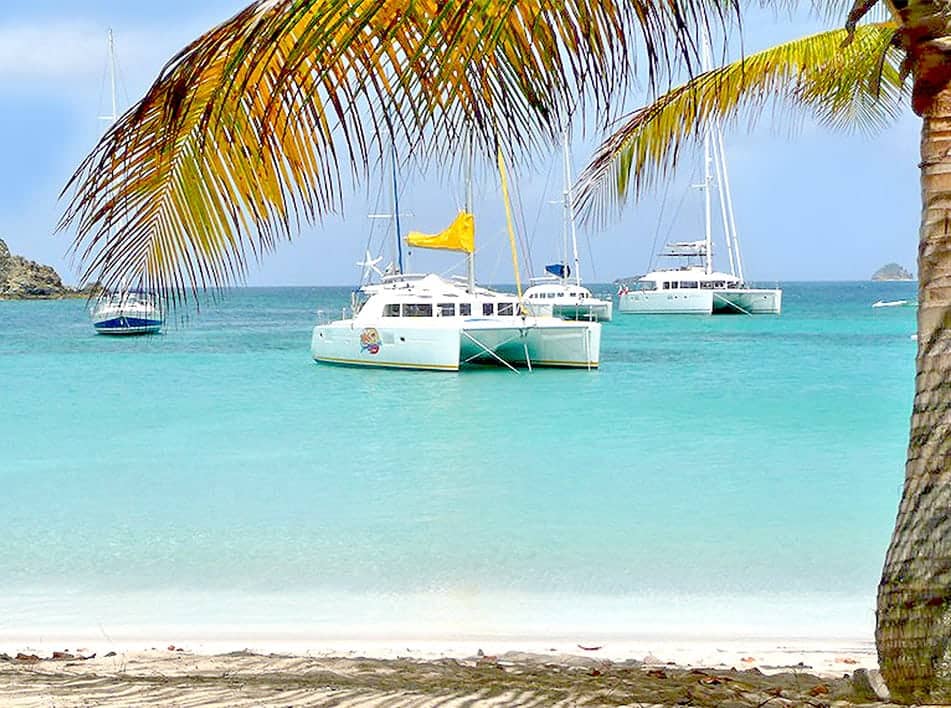 Catamaran Yacht Charter
Enjoy comfort and luxury on your yacht charter to explore the caribbean. Not only luxurious but also eco-friendly, our 44 foot Lagoon 440 catamaran Sunrise is outfitted with the latest technology and many conveniences.
The exterior and interior layout provides modern living spaces and well appointed deck areas.
After a full day of activities and relaxaction, adventures and breathtaking views you have your privacy in each roomy cabin. Every cabin offers your own bathroom with shower and quiet electric flush toilet.
The Sunrise truly is one of the most exciting adventure yachts sailing the Caribbean right now.